Synthetic Race Track Surface
RaceTurf

™
RaceTurf Provides a High Performance, Consistent All-Weather Synthetic Race Track Surface Engineered for Optimum Equine Safety
Synthetic Race Track Surfaces are steadily gaining traction as the preferred surface to address safety concerns for the equine athlete. Synthetic footings have a proven track record of reduced breakdowns and injuries compared to dirt and grass race track surfaces.
Setting the Industry Standard For Synthetic Race Track Surfaces
Bringing Science to the Surface
ThorTurf scientists have developed the industry's most technologically advanced synthetic footing for race tracks. RaceTurf is a next-generation footing that is wax-free and maintains  resiliency in both hot and cold climates. More importantly, RaceTurf delivers unmatched durability for years of consistent, superior performance without the frequent need for costly replacement or reconditioning.
RaceTurf Rates "Exceptional"
When tested in accordance with ASTM F3400 Standard Test Method of Functional Properties of Synthetic Artificial Equine Surfaces, RaceTurf rates "Exceptional".
RaceTurf excels at the 5 main criteria for effective race track footing:
Cushioning
Firmness
Grip
Responsiveness
Uniformity
These criteria affect the entire riding experience including limb-loading, surface support and give, hoof movement during landing, turning, pushing off and surface consistency over time.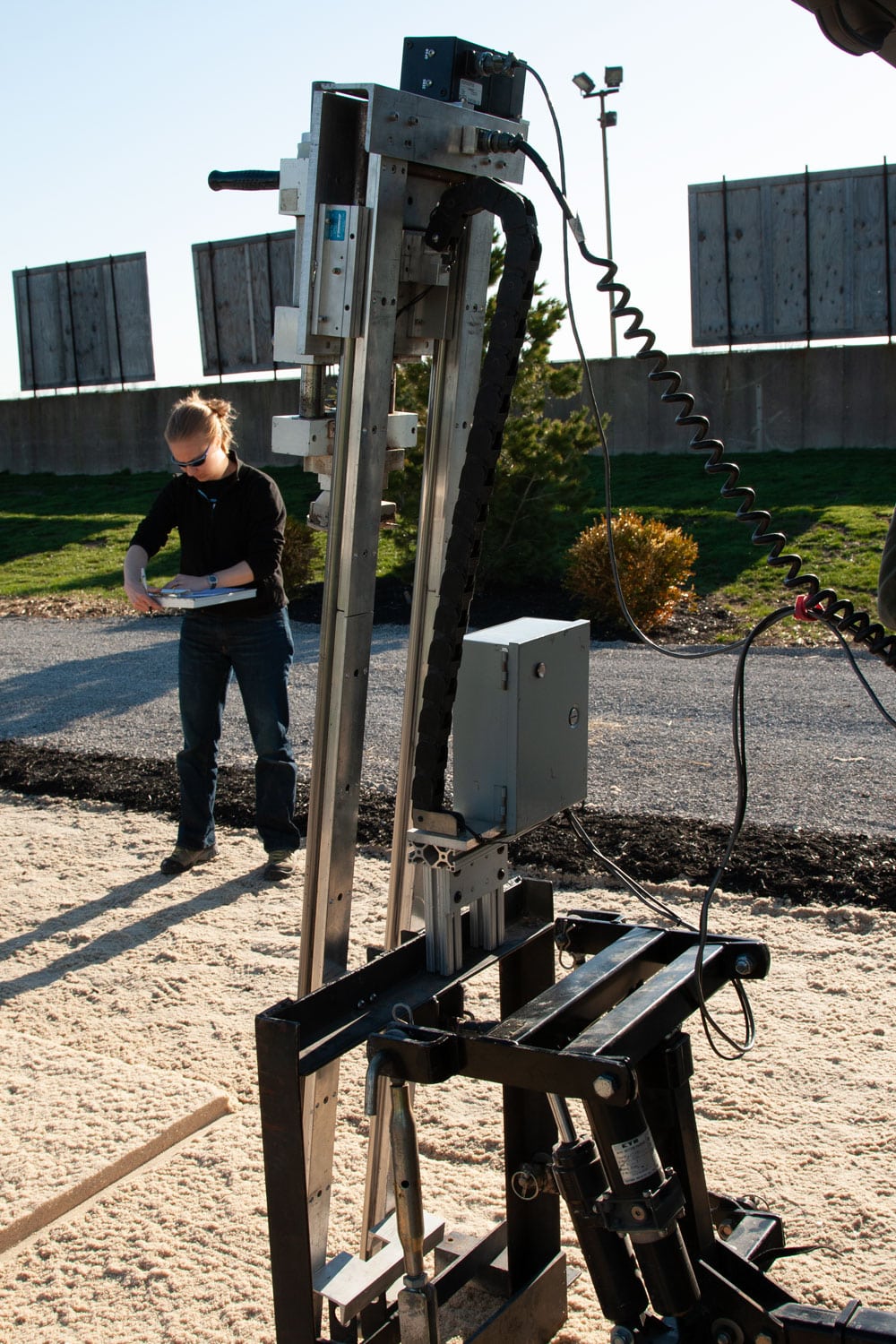 RaceTurf provides better stability and less stress on the horse's legs and joints, which helps prevent soft tissue damage, lameness, and other injuries. RaceTurf reduces the amount of kickback providing additional safety to riders by reducing the potential of being struck with loose surface debris.
RaceTurf delivers an all-weather track surface resulting in fewer race delays and cancellations. RaceTurf maintains consistent cushioning, grip and responsiveness in both hot and cold temperatures. The RaceTurf Installation Specifications result in a track surface with excellent drainage. (see RaceTurf Race Track Installation Specifications)
RaceTurf synthetic footing requires significantly less maintenance than a dirt or grass track surface resulting in labor savings and more time on track racing.
Contact Us for Info and Pricing
On RaceTurf
Backed by a Global Leader
ThorTurf is a division of ThorWorks Industries, a global leader in pavement products, coatings and sport surfacing products. ThorTurf has the resources and commitment to help move the Synthetic Surface industry forward.